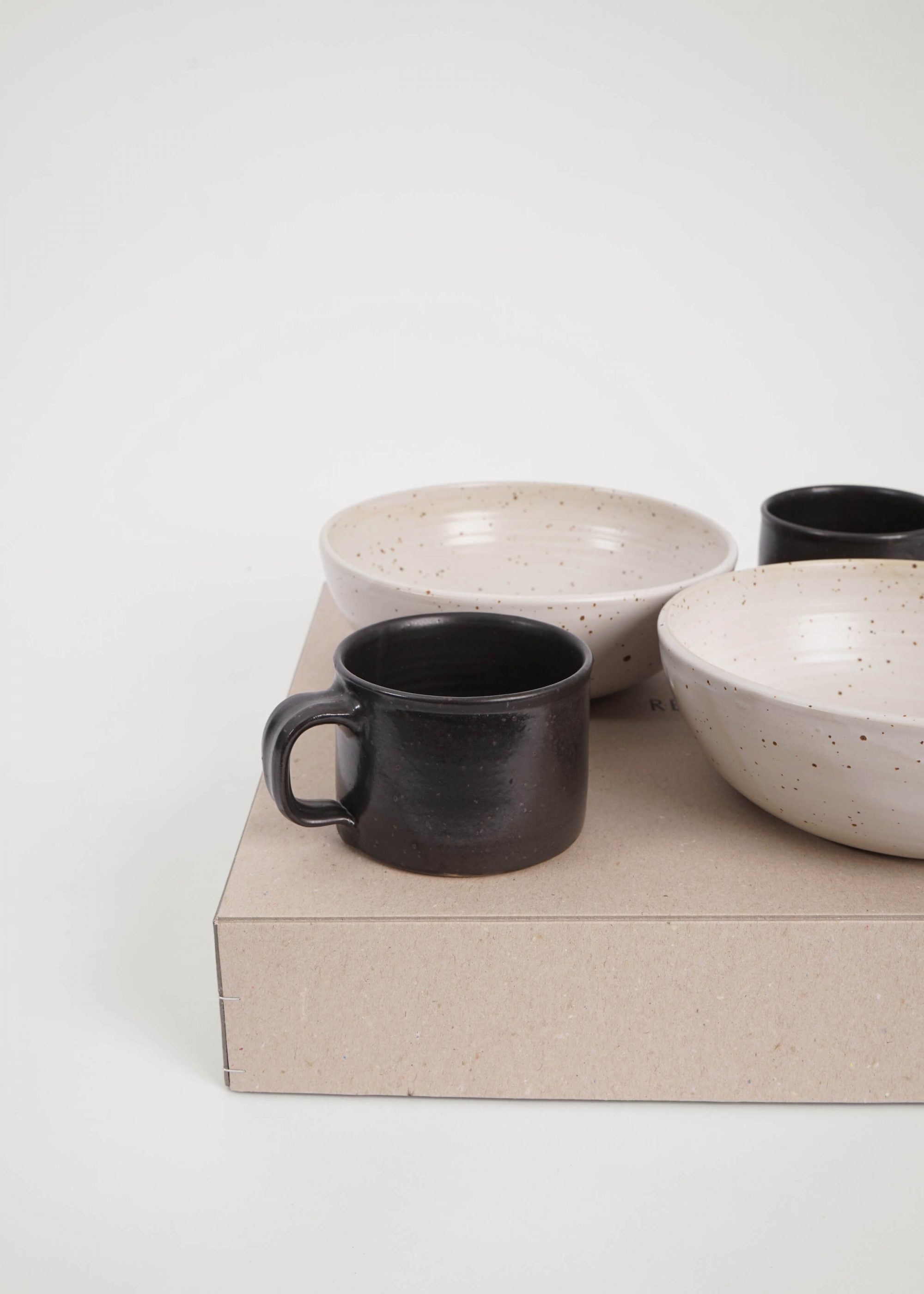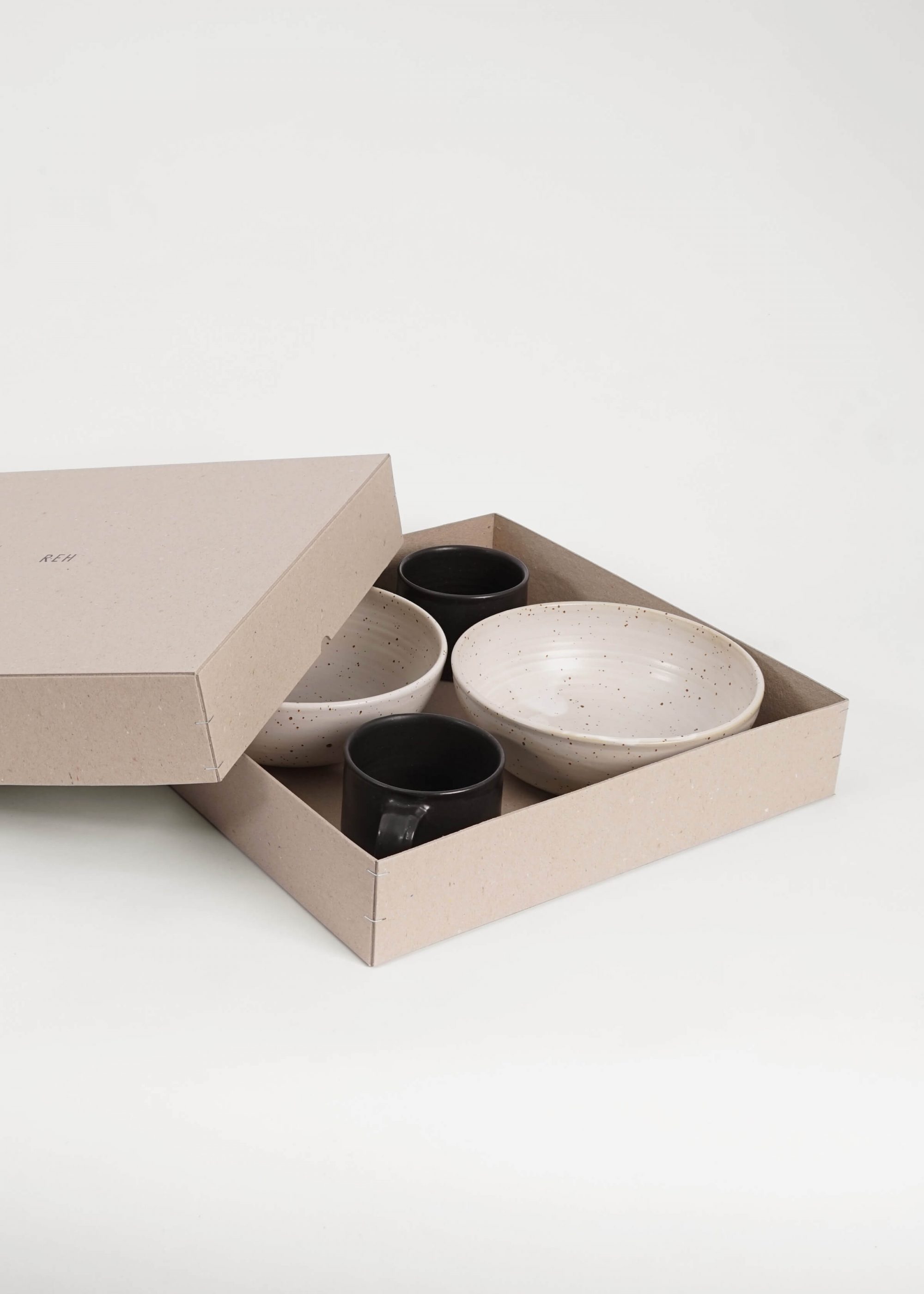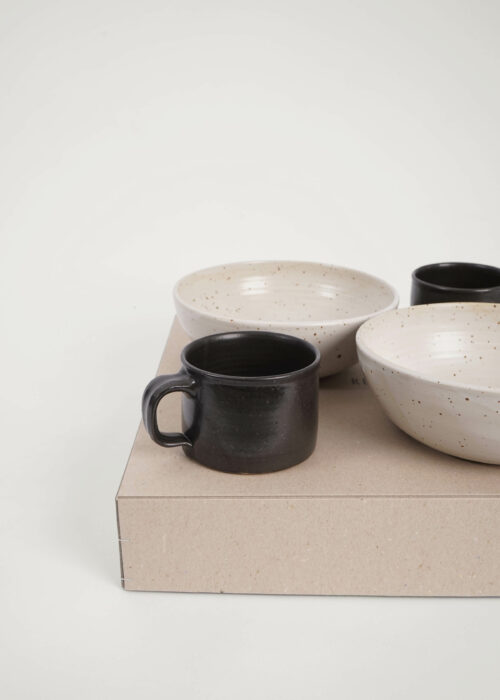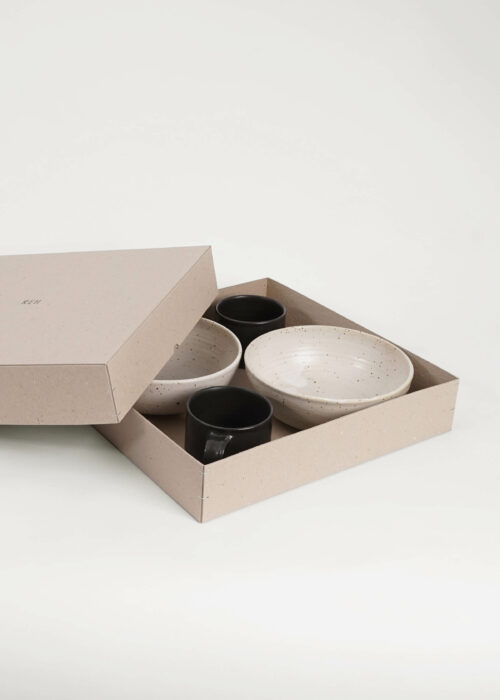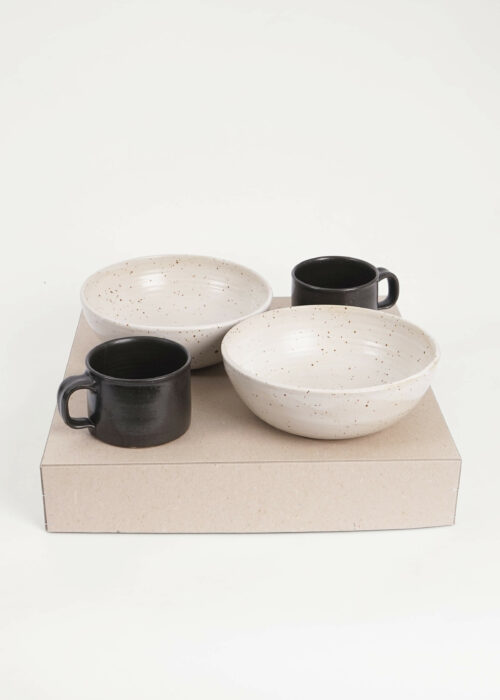 N° ICBE1 Ceramic Gift Box
Bowls and Mugs
Made in Germany
Description
Set of two mugs and two bowls with a handmade gift box made of recycled grey cardboard
Details
Choose between black and white mugs and bowls
Choose between conical or bellied shaped bowls
Free gift box made of recycled grey cardboard
White matte speckled or black matte glaze
Dishwasher-proof
Note: Please email your choice of colours to info@r-eh.com.
Material Characteristics
CLAY:
100% clay
100% Pyrite (natural)
Origin: Germany
Care
Handwash
Dishwasher-proof
Size Guide
Bowl:
Height: 6 cm
Diameter: 20,5 cm
Mug:
Height: 7 cm
Diameter: 10 cm
Note: Due to the handmade quality each ceramic piece has a unique character, therefore slight deviations are possible.
Philanthropy
Ceramics
Using handmade functional tableware contains the idea of a connection between artist and community, a link with other people rather than with factories, machines or corporations. As handmade domestic ware builds on tradition of human interaction, it brings value and appreciation into our lives. The skill to create and use handmade ceramics thus represents an investment in an aesthetic that values patience and celebrates humanity in objects. While pottery enriches the life of the maker – using handmade ceramics in everyday life enriches the life of the user.

Pyrite Clay
The decorative speckled effect is created by natural iron pyrite particles in the clay. The iron pyrite converts to its metallic form and melts. The nature of the speckled effect depends on the size of the particles, the distribution of sizes, their abundance, the colour of the clay and the degree to which they melt. The characteristics of the glaze on the ware e.g. degree of matteness, colour, thickness of application, the way it interacts with the iron, has as well an effect on the appearance. Therefore each piece has a very unique character and slight deviations in size are possible due to the handmade quality.
Ceramic Manufacturer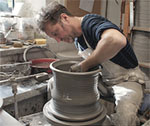 The traditional Saxon ceramics manufacturer Thunig was founded in 1976 by Wolfgang and Angela Thunig and was taken over by their son Thomas in 1996. With his ten-person team – he manufactures all ceramic designs for R.EH entirely by hand.
Other colours
102 €