Clients
REH (GERMANY) exists thanks to a growing, faithful and truly versatile clientele from artists, architects, designers, artisans, craftsmen, chefs, gastronomers, gardeners, bookbinders, writers, musicians, authors, teachers, professors, curators, collectors, cultural scientists, economists, engineers, teachers, policemen, doctors, lawyers, politicians from all ages, various backgrounds and from around the world.
All designs are sold directly to private clients, institutions and businesses and without high luxury margins.
As a direct-to-consumer label, this approach allows for providing relatively affordable prices for all REH (GERMANY) high-quality products, including knitwear garments, blanket throws, T-Shirts, and stoneware ceramics.
(Normally, products of such quality would cost double to triple the price, if sold through trade fairs, agents or for regular store margins.)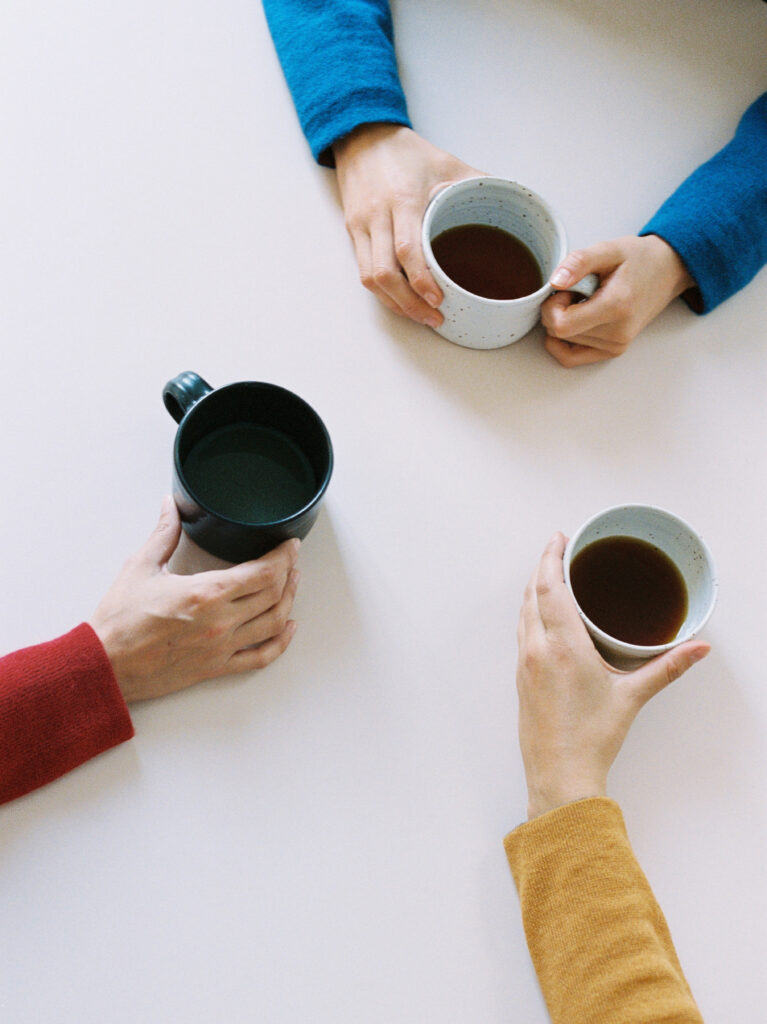 Exclusive design productions in shape, pattern, fibres and colours of the REH (GERMANY) alpaca knitwear or stoneware are possible for selected stores, restaurants, hotels and cafés.
Please e-mail your special request to sales@r-eh.com.
Despite the direct-to-consumer prices, we offer occasional local comission sales through stores. Visit our friends' concept stores A.D. DEERTZ or BAERCK Store Berlin and explore the REH (GERMANY) knitwear pieces offline.
Seeing a growing network and pleased customers is the fuel that keeps REH (GERMANY) alive.
I look forward to welcoming every new client.
---
The New Institute (Hamburg), Lobe Canteen (Berlin), Restaurant Baret at the Humboldt Forum Museum (Berlin), Baldon Restaurant (Berlin), Studio Yoga at Lobe (Berlin), Unicorns&Lions (Berlin), Stadtflucht – Sustainable Holiday Apartments (Berlin) …