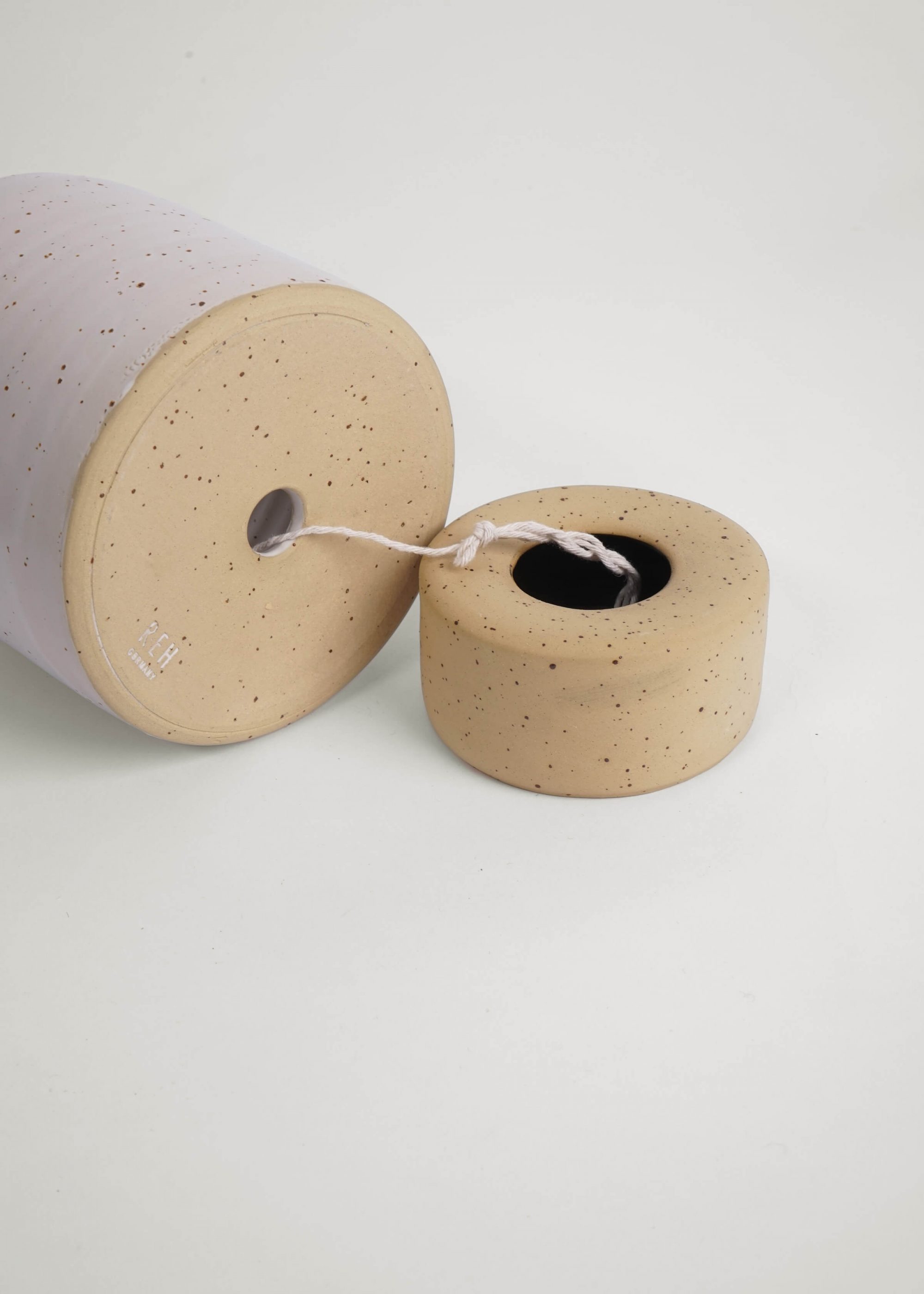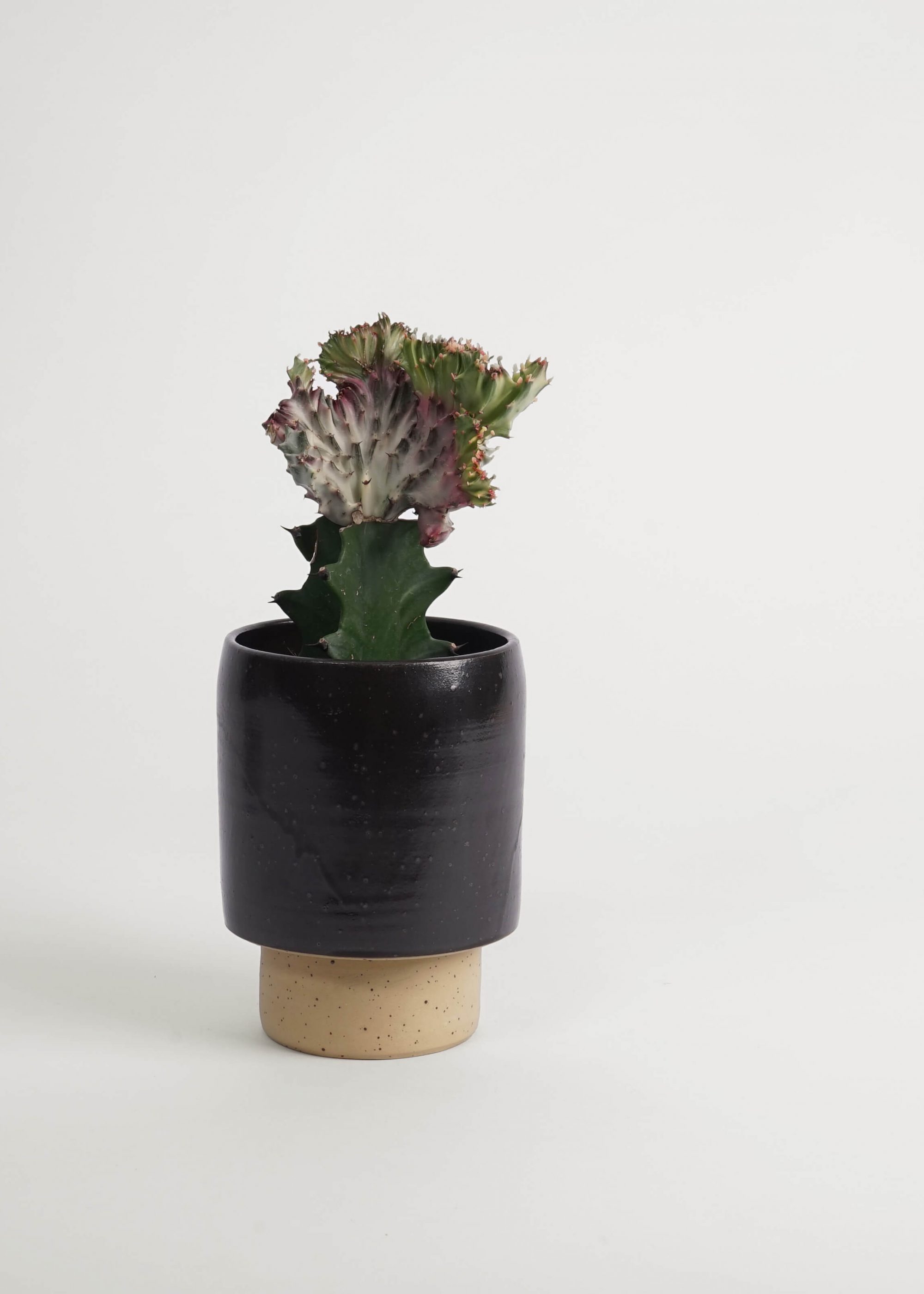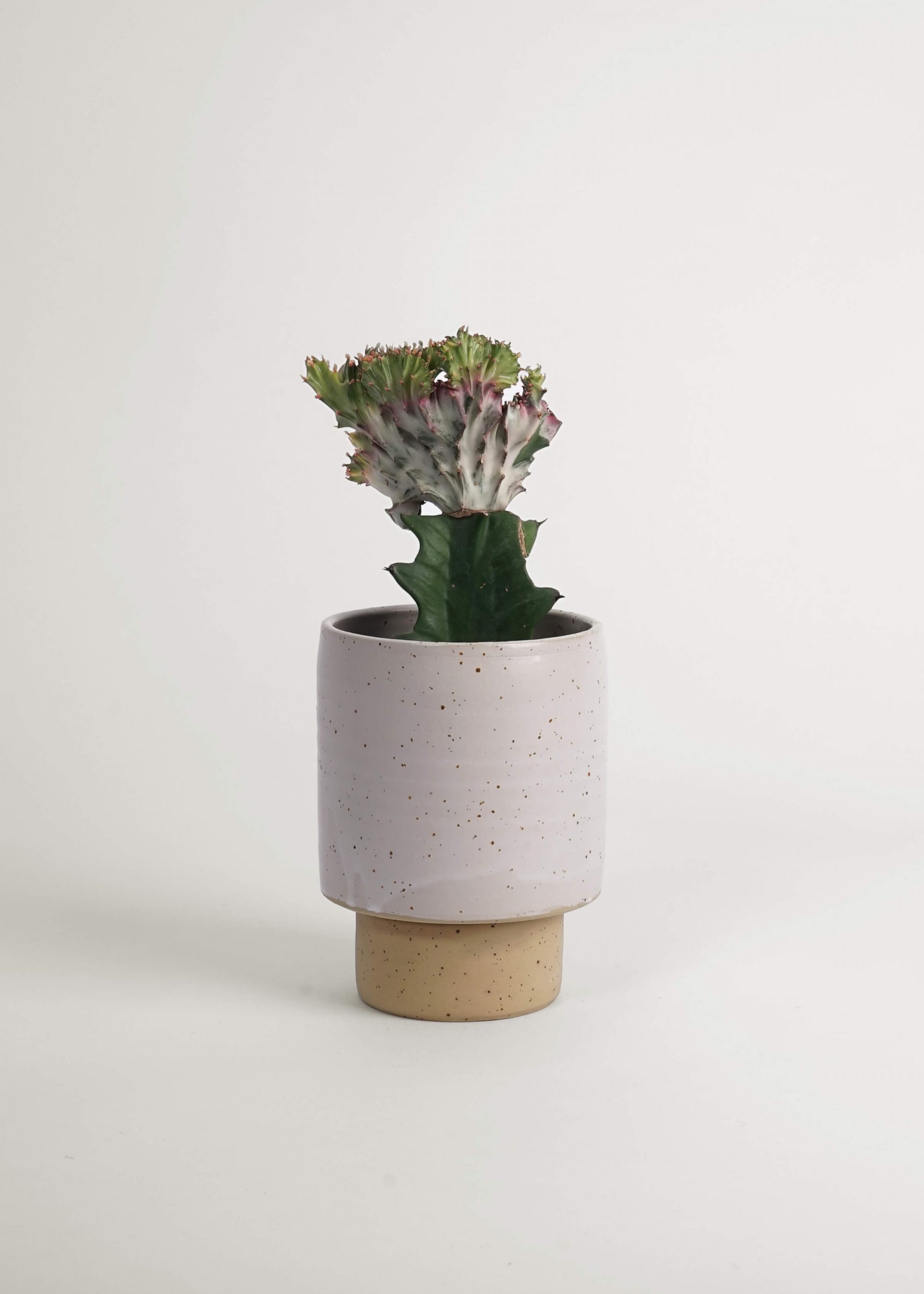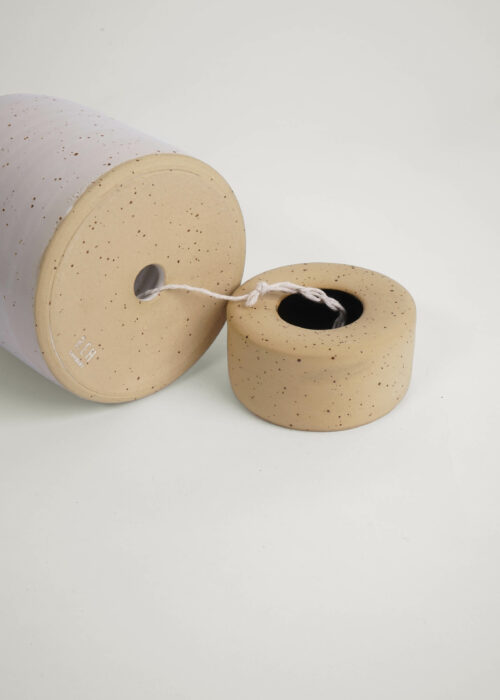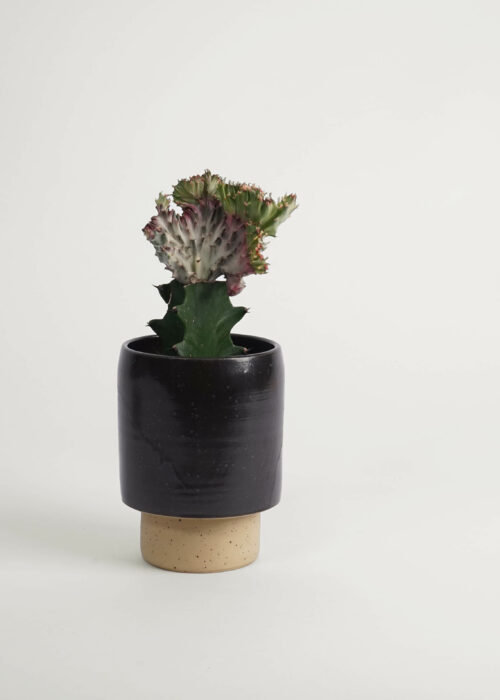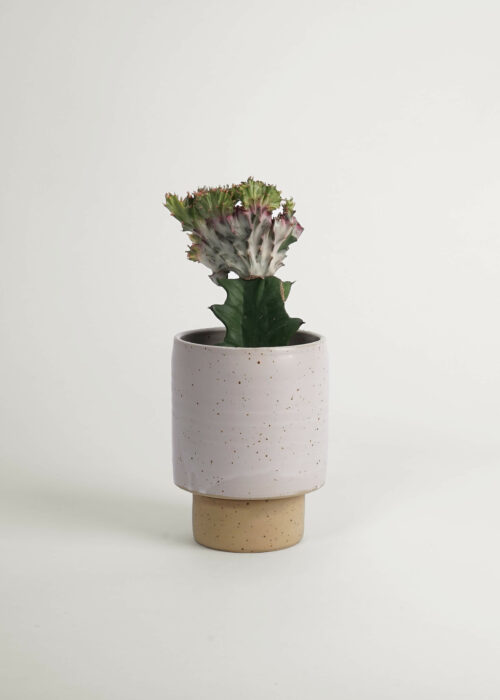 »Wildenhain« Unglazed Ceramic Water Base | Genuine Stoneware
N° ICD17
Made in Germany
Description
Small unglazed ceramic water base dispenser for plant pots with hole designed by REH (GERMANY). A string between the ceramic base and the soil and roots of the plant, serves like an additional root to transport water. Use this ceramic base when on holiday and ensure that your plant is provided with extra water. The minimal form with its dark speckles exudes a puristic yet unobtrusive charm and timeless aesthetic. This ceramic is hand-thrown by one of the last family-run stoneware ceramic manufacturers in Germany. All REH (GERMANY) stoneware ceramics are fired with 1300 °C and are therefore dishwasher-safe, withstanding water heated up to 70 °C. You can use this ceramic as an ashtray or candle holder, too.
For larger quantities please e-mail sales@r-eh.com to receive a quantity discount.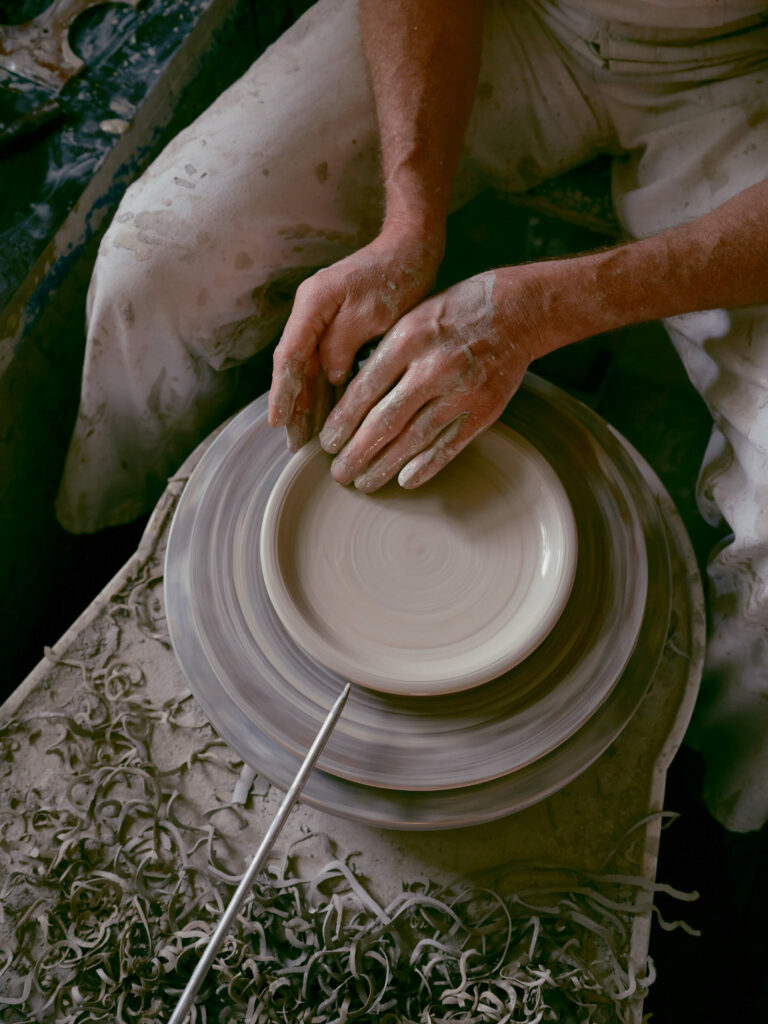 This ceramic piece is part of the black and white matte »Polar« Tableware Collection designed in 2015, from which the grey and unglazed collection »Singular« evolved, in 2021. All ceramics are designed to be mixed with each other in every day life.
Embracing both polarity and singularity, becomes a path to understanding the profound interplay of existence. It invites us to navigate life's complexities while recognising the underlying unity that binds us all. In this delicate dance between the dual and singular, we find a deeper connection to the fabric of existence itself.

Singular Product
While our ceramic collections seem homogeneous at first, each piece is singular with subtle unique differences, influenced by factors such as hand-thrown production on the potter's wheel, glazing, shrinkage during the drying processes, and the varying heat temperatures depending on the oven placement during the double-firing process.
Handcrafted Tradition
Using hand-thrown stoneware embodies the idea of a connection between an artist and a community, a link with other people rather than with factories, machines or corporations. Since hand-thrown stoneware ceramics are based on the tradition of human interaction, they represent an investment in an aesthetic that values patience and celebrates humanity in object.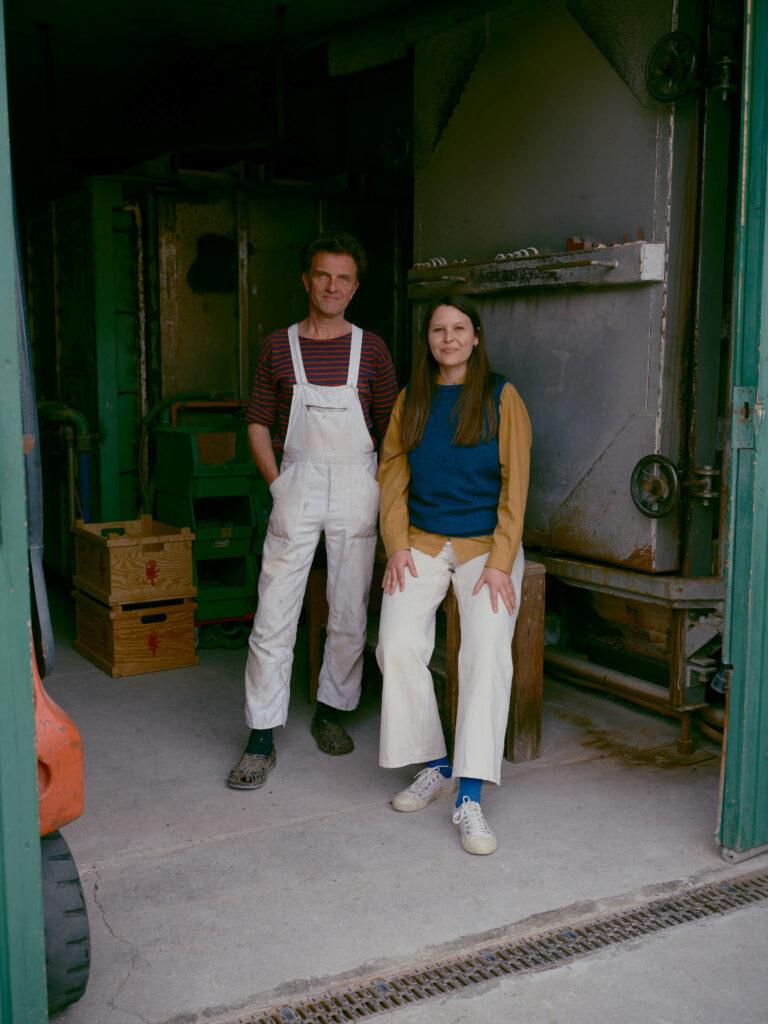 Details
Size S Ø 9 cm
Unglazed
Hand-thrown authentic stoneware ceramic
Dishwasher-proof
Material Characteristics
Artisanal Process and Excellence
All REH (GERMANY) ceramics are entirely made by hand, from shaping the stoneware on a potter's wheel to glazing. The entire handmade production with drying periods and a double-firing process for each ceramic piece takes about 14 days.

Difference between Earthenware, Stoneware and Porcelain
Incorrectly, earthenware (Steingut) is often mistaken for stoneware (Steinzeug) on the market, today. However, it is important to distinguish earthenware from stoneware, because it is of lower, cheaper quality and less durable compared to genuine stoneware ceramics.
1.0 Earthenware is fired at lower temperatures (1000-1100°C), making it porous and less dense. It's relatively soft and can chip or break easily, and is less water-resistant compared to stoneware or porcelain.
2.0 Stoneware, fired at higher temperatures (1200-1300°C), is denser and more robust due to a higher clay mineral density, offering better liquid resistance and durability, especially when fired at 1300°C. Therefore all REH (GERMANY) stoneware ceramics are fired with a temperature of 1300 °C. The grey or speckled clay give the stoneware ceramics its natural character in colour and texture.
3.0 Porcelain, is equally fired at very high temperatures (1300°C), has a dense, glass-like surface and is exceptionally hard, impact-resistant, and durable, owing to a higher kaolin content.
In summary, porcelain and stoneware fired at 1300 °C are the highest quality and most durable materials. The higher the firing temperature and the purer the composition, the finer and more durable the end product.
Function and durability
The high-quality stoneware ceramics are dishwasher-safe and waterproof, as they are fired at temperatures of 1300°C, similar to porcelain. The ceramics withstand heat and water heated up to 70 °C. Our teapots, planters, vases etc. are also waterproof and won't leak. Therefore, both stoneware tableware and plantware are ideal for the use in restaurants, cafés, hotels, or at home.

Clay
The speckled basalt clay features irregular speckles. At high furnace temperatures, the iron in the basalt-spots melts, leaving behind very few, fine but dark spots. The unique nature of the speckled effect depends on the size of the particles, the distribution of sizes, their abundance, the colour of the clay and the degree to which they melt. Another factor is the characteristics of the glaze e.g. degree of matteness, colour, thickness of application, the way it interacts with the basalt-spots, has as well an effect on the appearance. Therefore each piece has a very unique character, moreover slight deviations in size are possible due to the handmade quality.
All Resources
Product Material
100% speckled basalt clay (Origin: Germany)
Care Guide Card
100% Natural Cardpaper
Packaging
100% Recycled Packaging Materials
100% Recycled Paper, Cardboard
Care
Clean by hand or in a dishwasher at 70 °C or a higher temperature.
To remove stains or any other possible deposits caused by lime, tea or coffee, simply use a metal sponge or scouring milk.
Size Guide
Height: 5 cm
Diameter: 9 cm
Note: Due to the handmade quality each ceramic piece has a unique character, therefore slight deviations are possible.
Philanthropy
Preserving Cultural Heritage
Choosing our stoneware ceramics means acquiring more than just high-quality ceramics. Above all, you're supporting artisans and safeguarding their invaluable expertise in crafting stoneware ceramics, thereby preserving this artisanal tradition as cultural heritage.
The traditional, family-operated Saxon ceramic manufacturer, responsible for crafting all the stoneware tableware and plantware designs by REH (GERMANY), was established during the German Democratic Republic (DDR) in 1976. To this day, it remains a small, dedicated team.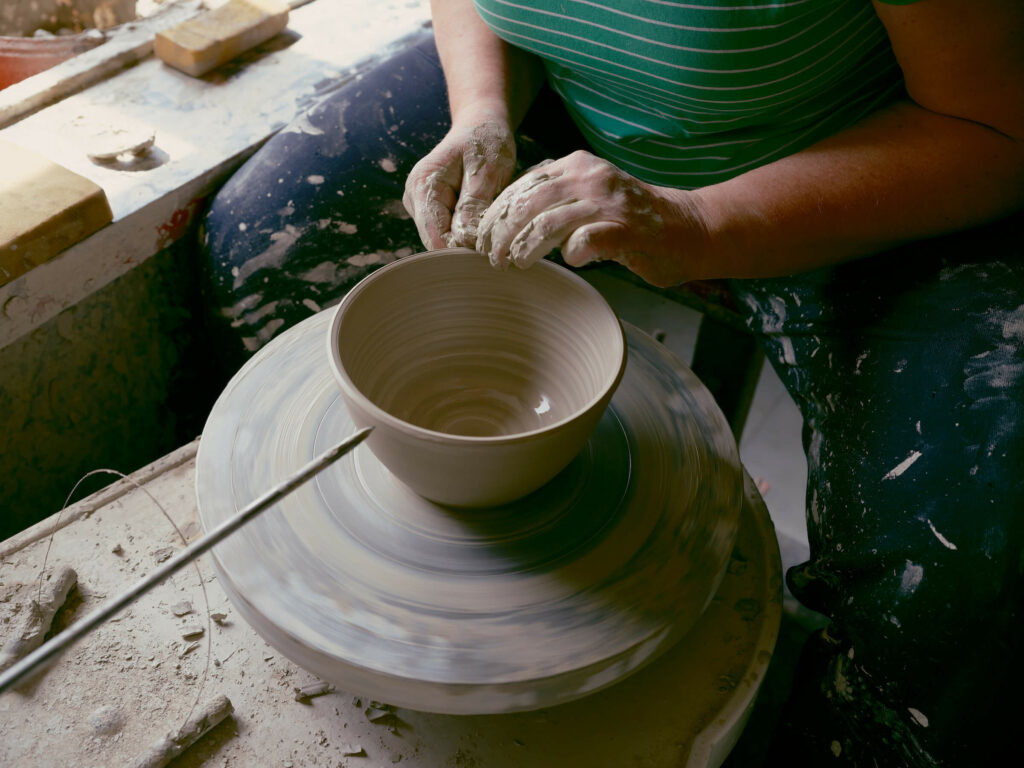 Other colours
18 €