Berlin, July 2019, Eliza Helmerich, Designer
Sustainably Engineered Clothing
T-SHIRT HISTORY
Every good and authentic wardrobe begins with a simple tank top, t-shirt and longsleeve, all of which have come a long way from when they were regarded merely as underwear. Workers, navy men, but also actors, artists and musicians like James Dean, Ali McGraw, Jackson Pollock and John Lennon transitioned the uniform undergarments of the 19th century to general-use casual clothing. During the last decades the unisex garments became an indispensable backbone of any casual modern womens- and menswear.
ORGANIC COTTON VERSUS CONVENTIONAL COTTON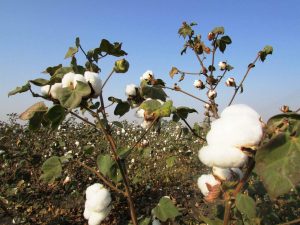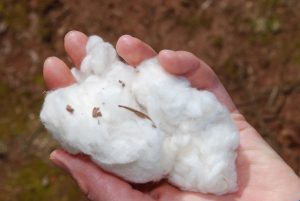 Compared to conventional cotton, organic cotton farming refrains from using hazardous pesticides, herbicides, fertilisers and genetically engineered seeds by replacing it with natural alternatives that protect against pests and weeds while replenishing soil fertility.
For example organic farming applies crop rotation, which is a natural and effective way to break insect pests and plant disease cycles. Cotton fibre which is not processed with chemicals is not only free of allergens but also much more durable, therefore organic cotton can be considered as much more sustainable than conventional cotton.
A regular cotton T-Shirt takes up to 2700 litres of water due to the need for water-scarce farming areas and the chemicals used during the growth and production stages. Furthermore conventional cotton farming applies monocropping or sole cropping, which is depleting the soil and making it incapable of storing water. Since organic cotton is a rotation crop, the soil maintains its nutrients and much better stores water and thus requires less water than standard cotton. Moreover organic cotton is rain-fed, reducing the pressure on local water sources.
Our manufacturer is supplied with fair organic cotton from a farm in Greece and is specialised in producing knitted jersey made of organic cotton only.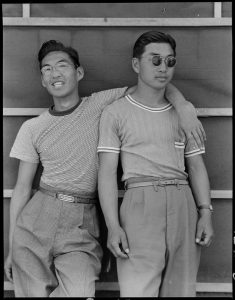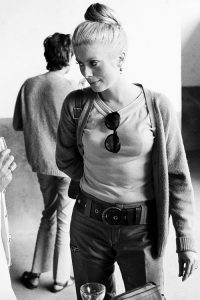 DURABLE CUSTOM-MADE ORGANIC COTTON TEXTILE
As meter textiles from the roll didn`t fulfil my specific haptic requirements as a designer, I decided to produce my own organic cotton jersey textile. Together with three family businesses in one town in South Germany – I developed a unique and very durable jersey knit quality on ancient knitting machines, which produce the sort of heavy-duty jersey quality known from resilient underwear from the early 19th century.
All jersey tops by R.EH were thus refined with a custom-made, slightly heavier jersey textile and are finished with flatlock seaming and rib knit bands. This sustainably engineered design combination provides consumers with resilient clothing for a lifetime. After testing and comparing R.EH jerseys with conventional jersey products, I can conclude that our unique medium thick cotton knit and high quality finishing tremendously increased the longevity of each organic cotton top.
On first sight the garments might look unspectacular – but through wearing, one will notice the benefits and new values that arise through its usage. It was important to me to design and recreate plain common unisex jersey clothing in a quality that became extinct in regular retail and hope my design will benefit many conscious consumers in the future.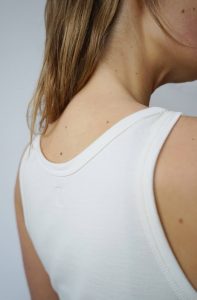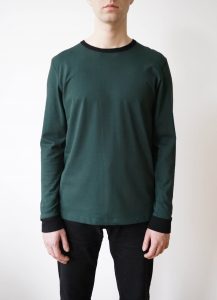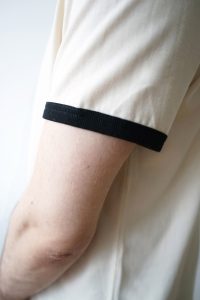 As organic cotton farming requires more skill and practical labour, it is more time-consuming than conventional cotton farming. Thus the cost per kilo is higher than for regular cotton.
The thicker and heavier the knitted jersey the more expensive and resilient the jersey top. Thus, the heavy-duty quality we achieved naturally reduces the wear and tear and in the long run the purchase of this well-designed unisex garment will prove to be cheaper in comparison to buying regular cotton tops over and over again.
The refined combination of tradition, innovation and science – from farming, designing and processing naturally optimises the quality of life for all involved without compromising the environment or our health.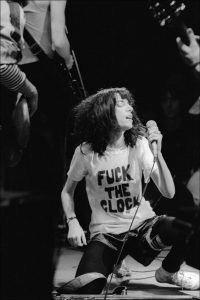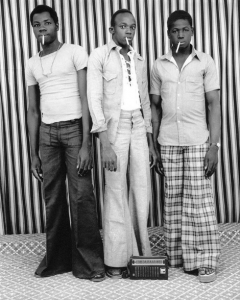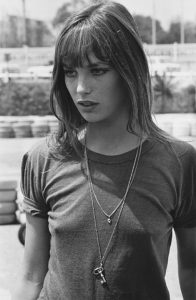 ENVIRONMENTAL IMPACTS OF CONSUMPTION
With the widespread use of basic clothing for every day life, comes a significant amount of consumers worldwide. A t-shirt is most often replaced because it is subject to poor quality, often washing and higher wear and tear. In addition, T-shirts are not suitable for second-hand resale.
During my design and market research for the new R.EH edition I came to realise that most popular basics lack in quality and durability, which eventually leads to increased production and waste. That's why I designed the latest R.EH jersey edition with attention to detail and quality, to create a meaningful alternative to medium-quality organic basics and cheap, overpriced, conventional cotton basics – made for the fast fashion and luxury market.