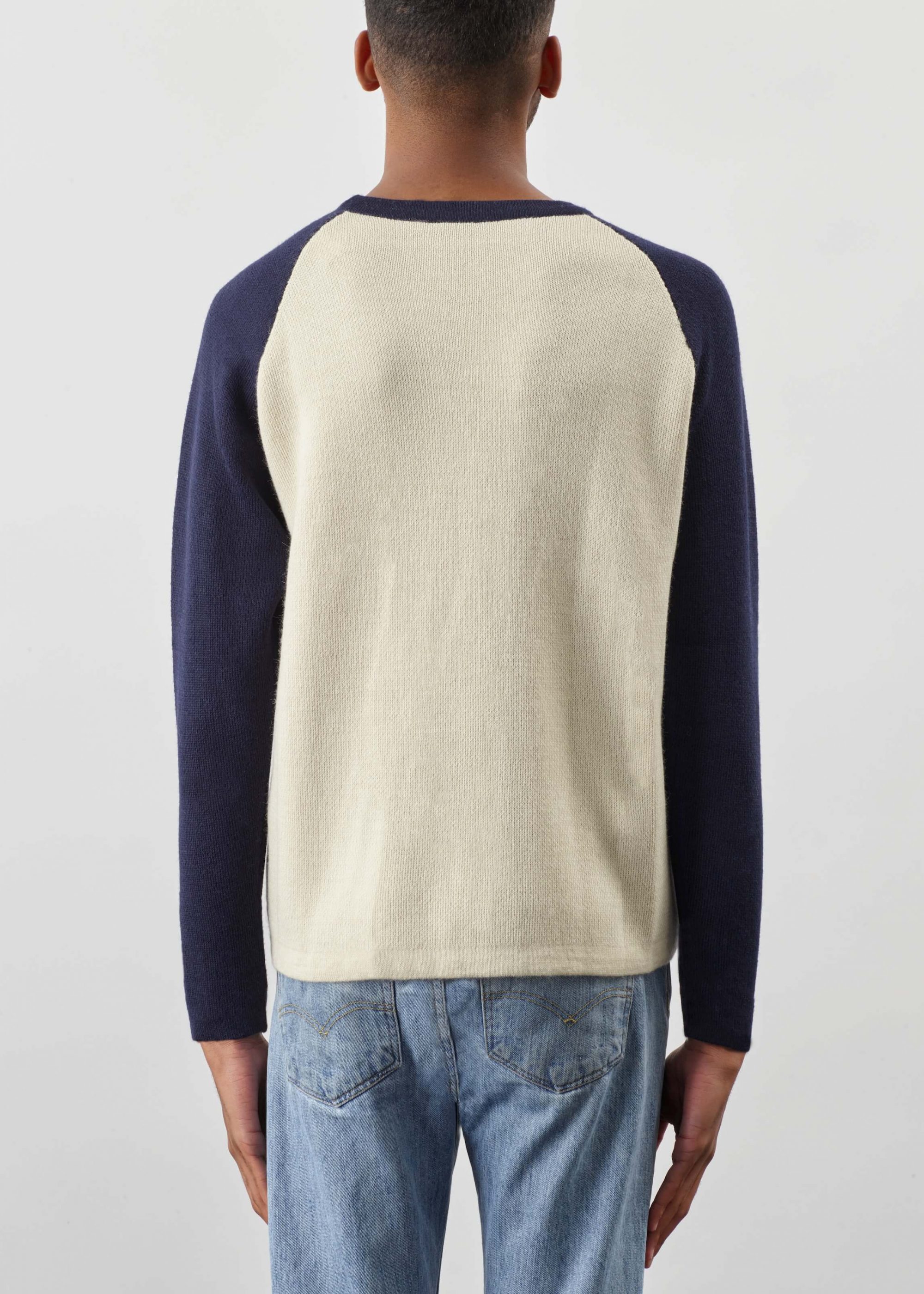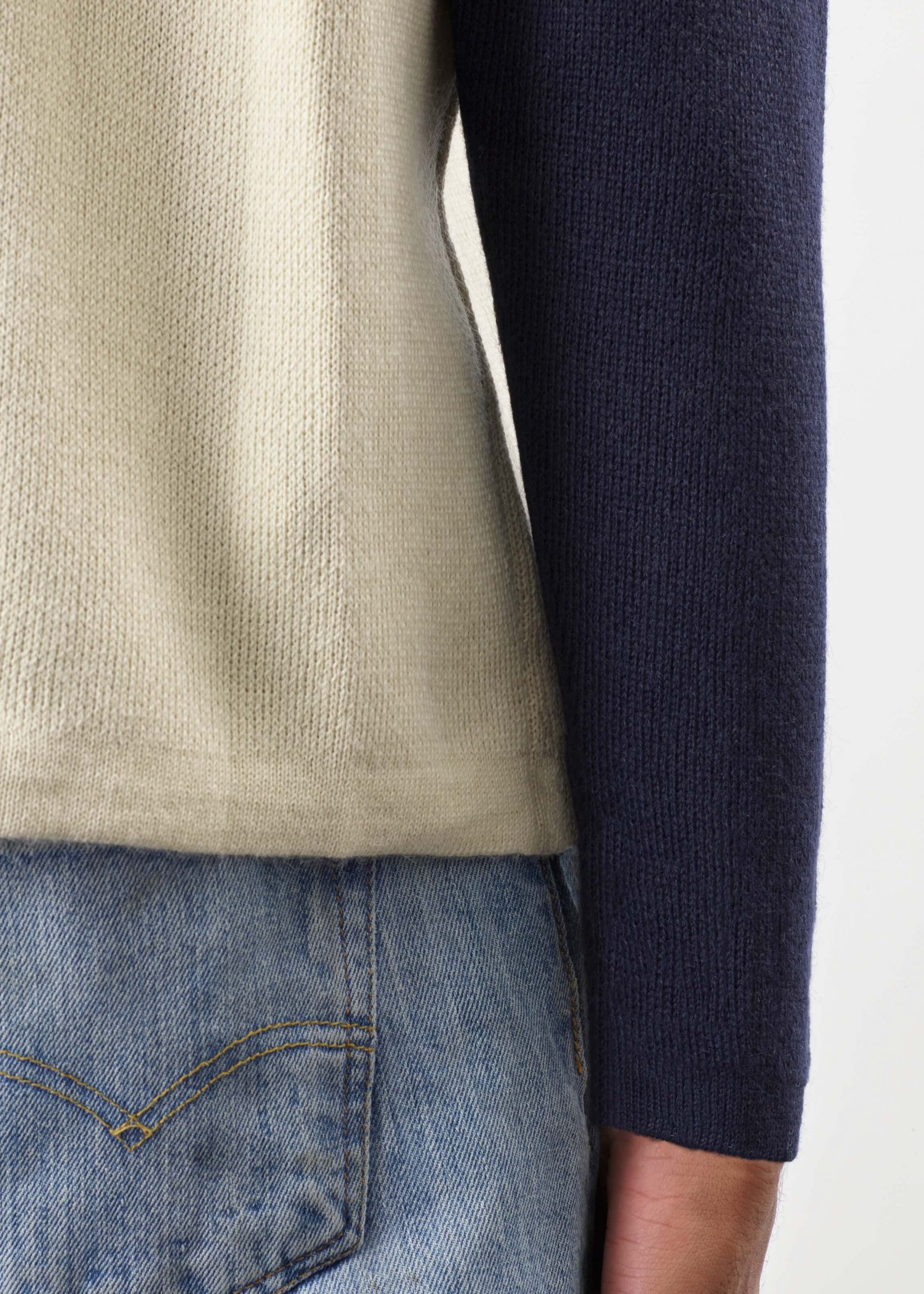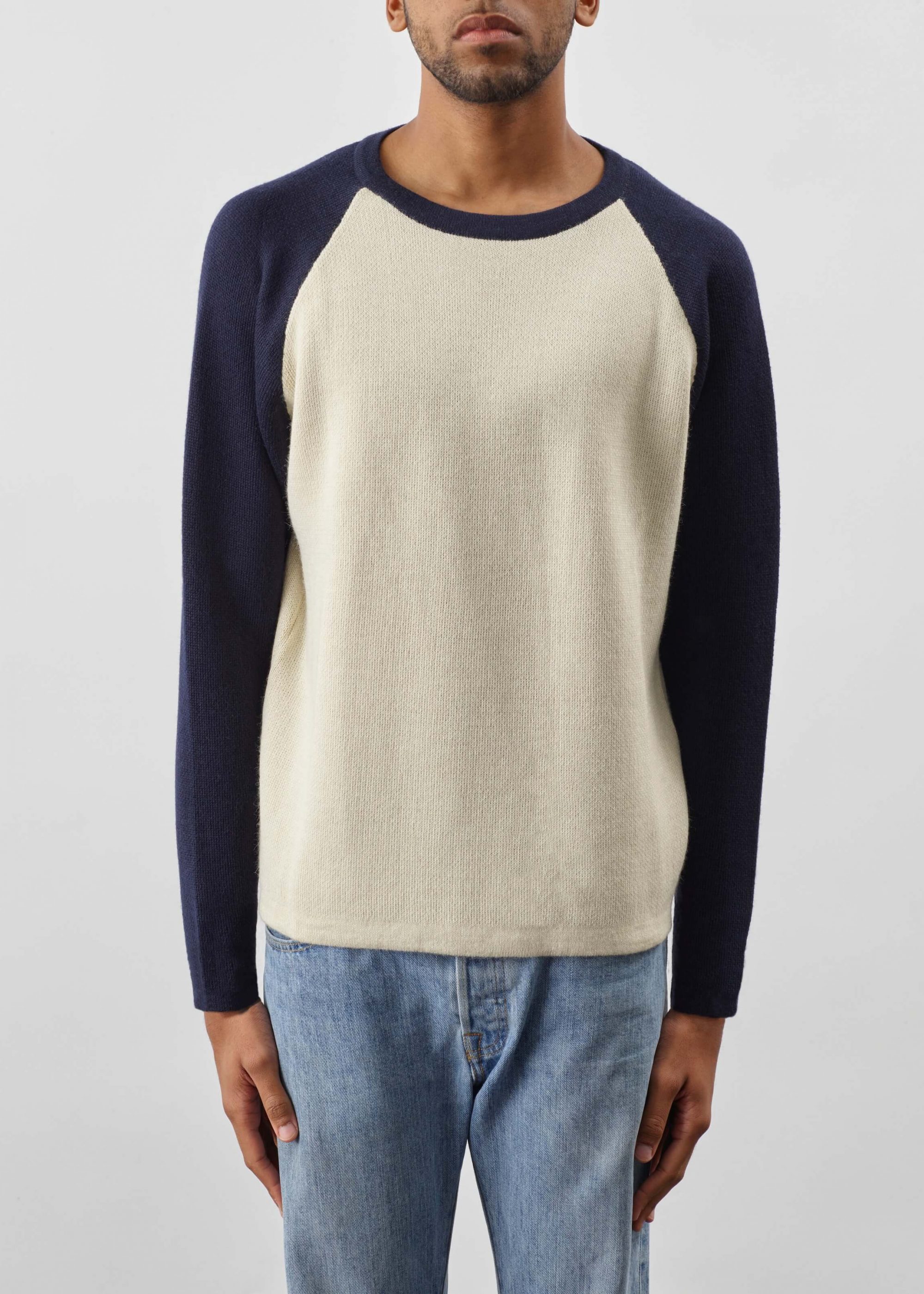 N° CKG1 Baseball I
Pullover
Varsity Baseball Sweater | Permanent Collection 2015 | Responsible Design by R.EH | Antibacterial / Self-cleaning / Washless | Allergyfriendly | Thermoregulating
Made in Peru
Details
Care
Sizing
Other colours
Bicoloured design
600gr quality (commonly only 150gr)
Crew neck
Raglan sleeves
Folded stockinette hem
Alpaca fibre is anti-bacterial & resistant to absorb odours & perspiration, therefore:
Avoid washing
Air by the window, hang in a steamy bathroom or put in freezer
Hand wash (30°C)
Lay flat to dry
Avoid wringing
No Tumble Dry
Organic Dry Cleaning
SIZE S:
Pullover length: 62 cm
Hem & Chest Width: 46-47 cm
Sleeve length: 67 cm
SIZE M:
Length: 64 cm
Hem & Chest Width: 48-49 cm
Sleeve length: 69 cm
SIZE L:
Length: 70 cm
Hem & Chest Width: 50-51 cm
Sleeve length: 75 cm
NOTE:
Knitwear is stretchy. Lay down a pullover on a flat surface. Measure the sleeve length from the neckline to the hem of the sleeve. The length and width measurements are taken from the highest and widest points of a flat lying pullover. Slight deviations are rare but possible due to production tolerances.